Background image: Congratulations CSU Chancellor Designate, Joseph Castro!
Play video
Background image: Sather Gate at sunset
About ELA
The Executive Leadership Academy (ELA) is designed for individuals from all backgrounds, who are currently serving in administrative positions in higher education, and who are interested in preparing themselves for appointments to executive positions such as dean, vice president, provost, president, and chancellor. It offers a five-day intensive training experience and is guided by a select faculty team, comprised of over 25 senior-level higher education executives.
The sessions focus on 26 Executive Leadership Skills that are essential to serving as successful higher education administrators, with topics on shifts in higher education and higher education leadership, changing funding sources and expectations, new requisite multicultural competencies, risk management, governing board relations, fundraising, and many more. This Academy will prepare current and future leaders to appreciate the multicultural and global dynamics of higher education by promoting key critical thinking skills, leadership, and strategic planning for higher education officials.
2022 ELA Sessions 
We are pleased to announce that we are currently accepting applications for:
A) On-Site JULY SESSION: July 11-15, 2022 (8am - 6pm PST Monday - Friday)
B) Virtual AUGUST SESSION: August 8-19, 2022 (10am - 1pm PST Monday - Friday)
PLEASE NOTE: Due to the COVID-19 Pandemic, the July on-site program is subject to change and may have to shift to an interactive, online platform.
Be sure to submit your application ASAP to ensure your participation in the program!
Tuition & Hotel Fees
Tuition Fees: $7,900
This includes: curriculum & program materials; continental breakfasts, deluxe lunches, and light refreshments for the week; one reception and dinner; and a certificate of completion from UC Berkeley. Tuition EXCLUDES hotel accomodations, which will need to be made separately. 
In an effort to increase accessibility to the Executive Leadership Academy, we are pleased to be able to offer a limited amount of Lodging Fellowships to those with financial need. The fellowships are strictly for lodging and the hotel (designated by ELA) will be directly compensated by ELA for lodging accomodations.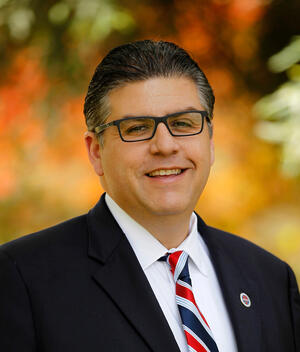 The Executive Leadership Academy (ELA) community is delighted with the announcement that our CSU Fresno President, Dr. Joseph Castro, has been selected as CSU's 8th Chancellor, effective January 2021.  He is the first California native appointed Chancellor since the "California State Colleges" (CSC) became established as a system in 1961. 

Dr. Castro, as most of our readers know, graduated from UC Berkeley, and received his Ph.D. in Higher Education Policy and Leadership from Stanford University. He started his administrative career as an Analyst of State Governmental Relations at the UC Office of the President in 1990, and became the Assistant Dean of the Goldman School of Public Policy at UC Berkeley in 1993. He continued to progress in his career, holding positions at several UC campuses, including UC Davis, Merced, and Santa Barbara, eventually becoming Associate Vice Chancellor of Student Academic Affairs at UC San Francisco in 2006. In 2008, while serving as an Adjunct Professor for the School of Medicine, Dr. Castro was appointed as the UCSF Vice Provost of Student Academic Affairs, and later the Vice Chancellor. Dr. Joseph Castro then became the 8th President of CSU Fresno, and the first Latino to hold the position.
During his Presidency at CSU Fresno, Dr. Castro continued to demonstrate how he was an authentic leader who valued his campus and community, and who actively supported the students and their success. Josefina Castillo Baltodano, Founder and Executive Director of the Executive Leadership Academy (ELA) at UC Berkeley commends Dr. Castro for his unmatched dedication, "Chancellor designate Castro is a true visionary, servant leader because he has made it his mission to ensure that all low income and underserved students have access to a quality CSU higher education." Dr. Castro's commitment to the success and advancement of students is apparent in all that he accomplished as Fresno's President. Some of his achievements include increasing new freshman student graduation rate (six-year) by over 10%, and initiating one of the nation's leading-edge mobile tablet program for students and faculty (DISCOVERe), which has reduced textbook costs by over 70%. He also developed one of the nation's most comprehensive food security initiatives that served over 5,000 students in 2017-18, and over 100,000 students since 2014.
In tandem with supporting the success of the student body, Dr. Castro highly values the continued development and advancement of higher education faculty and administrators. After attending the ELA as a Founding Fellow in 2011, he quickly became further involved with the academy by serving as a Faculty and Advisory Board Member. In these roles, he has continued to illustrate his dedication to improving higher education, through assisting in modifying program curriculum, serving as a mentor to ELA Alumni, and nominating countless professionals to the program. Additionally, he has sponsored over 30 CSU Fresno faculty and administrators participation in the program.

The Center community is fully confident in Dr. Castro's leadership over the California State University System. George Blumenthal, CSHE Director and UC Santa Cruz Chancellor Emeritus, echoes the conviction of the Center, "Chancellor-Select Joseph Castro brings outstanding leadership and personal qualities to his new role, and I know he will succeed in meeting the needs of California's diverse student population."    
To read a public announcement from LA Times, click HERE.
2021 ELA July Cohort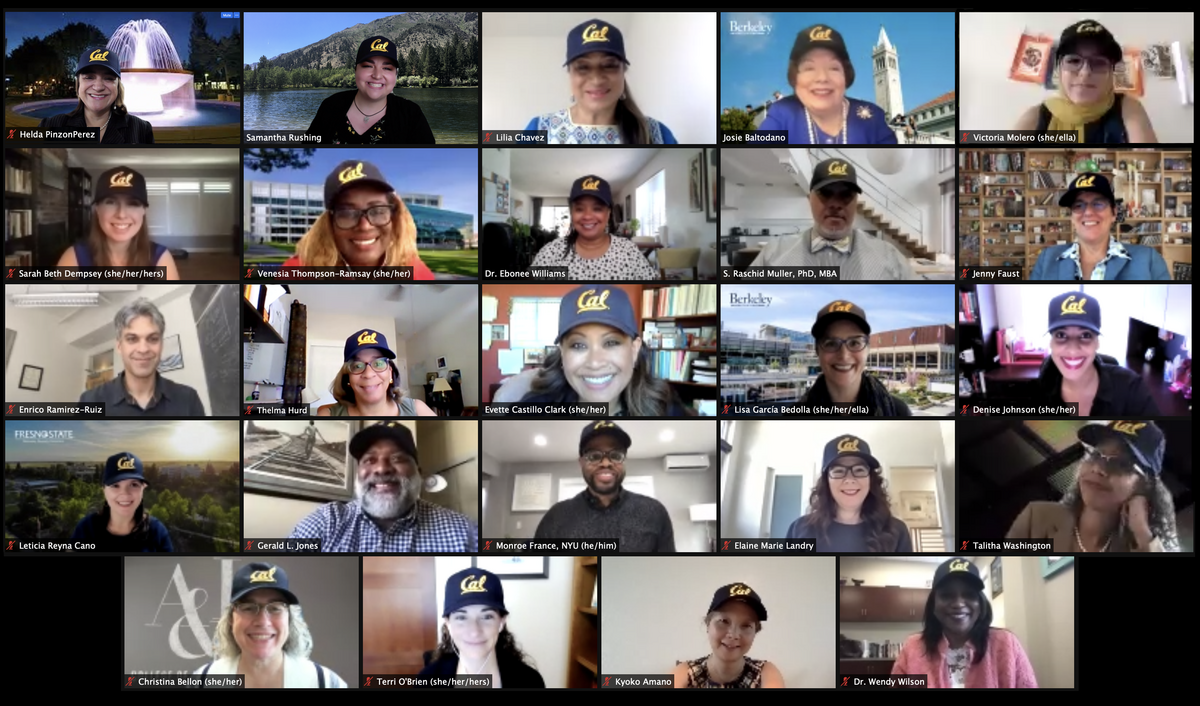 2021 ELA August Cohort