Congratulations to the Founding Fellows of the ELA at Shiv Nadar University, India Program!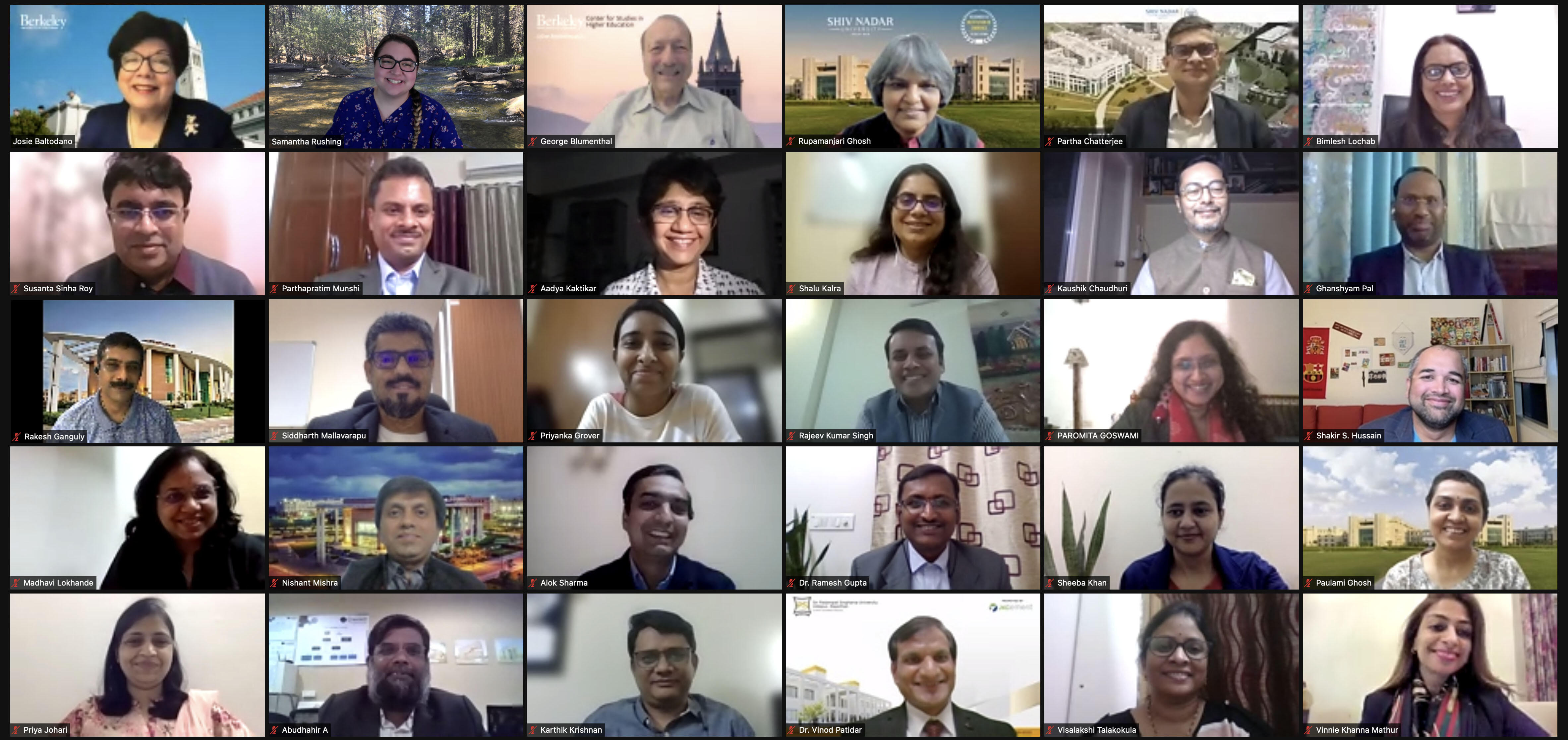 We are very excited to share that we held the first ever international Executive Leadership Academy  program at Shiv Nadar University, India. This historic program took place virtually from November 15 - 19, 2021. We were honored to include distinguished scholars and executives from Shiv Nadar University (SNU) in our renowned faculty line-up, which was comprised of 17 experts from the US and India. It was also our privilege to welcome 25 promising leaders in India as Fellows, who proved to be enthusiastic and engaged participants. We expect that this extraordinary opportunity will be the beginning of an international expansion for the Executive Leadership Academy, and we look forward to seeing what the future holds for our eminent program.
Play video
Background image: Sather Gate at sunset
About ELA
The Executive Leadership Academy (ELA) is designed for individuals from all backgrounds, who are currently serving in administrative positions in higher education, and who are interested in preparing themselves for appointments to executive positions such as dean, vice president, provost, president, and chancellor. It offers a five-day intensive training experience and is guided by a select faculty team, comprised of over 25 senior-level higher education executives.
The sessions focus on 26 Executive Leadership Skills that are essential to serving as successful higher education administrators, with topics on shifts in higher education and higher education leadership, changing funding sources and expectations, new requisite multicultural competencies, risk management, governing board relations, fundraising, and many more. This Academy will prepare current and future leaders to appreciate the multicultural and global dynamics of higher education by promoting key critical thinking skills, leadership, and strategic planning for higher education officials.
2022 ELA Sessions 
We are pleased to announce that we are currently accepting applications for:
A) On-Site JULY SESSION: July 11-15, 2022 (8am - 6pm PST Monday - Friday)
B) Virtual AUGUST SESSION: August 8-19, 2022 (10am - 1pm PST Monday - Friday)
PLEASE NOTE: Due to the COVID-19 Pandemic, the July on-site program is subject to change and may have to shift to an interactive, online platform.
Be sure to submit your application ASAP to ensure your participation in the program!
Tuition & Hotel Fees
Tuition Fees: $7,900
This includes: curriculum & program materials; continental breakfasts, deluxe lunches, and light refreshments for the week; one reception and dinner; and a certificate of completion from UC Berkeley. Tuition EXCLUDES hotel accomodations, which will need to be made separately. 
In an effort to increase accessibility to the Executive Leadership Academy, we are pleased to be able to offer a limited amount of Lodging Fellowships to those with financial need. The fellowships are strictly for lodging and the hotel (designated by ELA) will be directly compensated by ELA for lodging accomodations.
2021 ELA July Cohort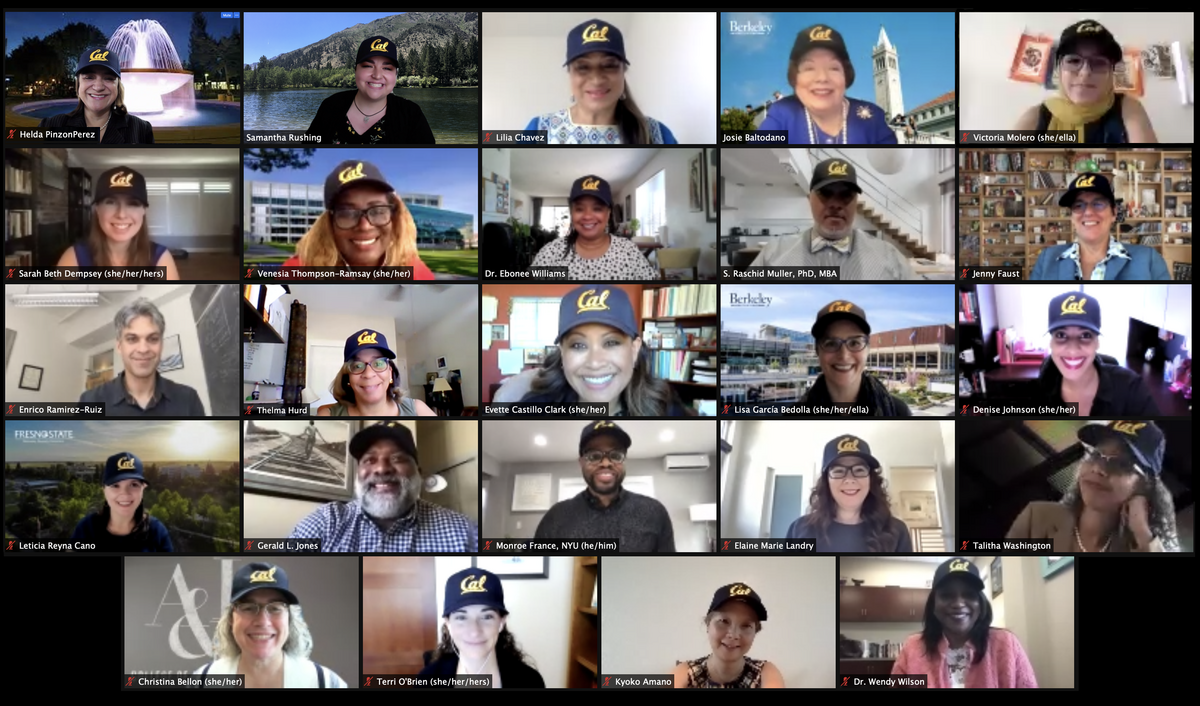 2021 ELA August Cohort