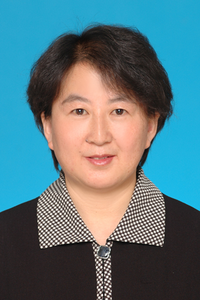 Thursday, September 11, 2014
 - 
Thursday, September 11, 2014
768 Evans Hall 
(map)
The presentation is organized into four sections. The first section reviews major changes that have taken place in higher education in China since 1997. These changes include enrollment increase, instructional quality evaluation, globalization, and graduate employment. The second section introduces institutional data systems and data use in Chinese colleges and universities. Most of Chinese colleges and universities do not have an integrated data warehouse. The leadership does not use data as much as their American university leadership does in decision making. However, with the changes of higher education in China, Chinese universities have realized that it is important to change their purely experience-based decision making process to evidence-based process. Thus, it is one of their top priorities to develop such a data system that can provide adequate information to support and improve decision making. This section will also cover four cases studies, which provide a brief overview of data systems and data use in four universities in China. They are Changshu Industry University, Shanghai Jiaotong University, Changjiang University, and Shiyou University. The third section describes the activities Chinese government has been undertaking to build a national data system of education. The government has provided a fund of 1.8 billion RMB (equivalent to 286 million US dollars) to develop a national data system, which is similar to IPEDS (The Integrated Postsecondary Education Data System) in USA. They plan to complete this project in three years. After it is done, the system will include both school and postsecondary education data. The final section discusses significance of data system development in higher education and how Chinese universities and colleges may learn experience from their American counterparts in order to develop their system, and how the experience of institutional data use in China may provide some insights into institutional data use at American universities.
BIOGRAPHY
Luo Jing is Professor and Director of Institute of Higher Education of Xi'an Shiyou University in China. She is a member of Chinese Association for Higher Education, Deputy Secretary General of Shaanxi Association for Higher Education, a council member of China Petroleum Association for Higher Education, and a policy consultant for Shaanxi Government.
Her research interests focus on excellent operation in enterprise,  development of rural women  and  management by objectives in higher education. Dr. Luo has published 4 books, over 30 papers, and given presentations at over 30 professional conferences. She has also been awarded three research grants by the government.