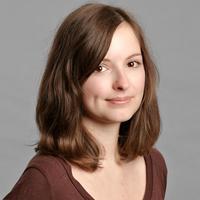 Tuesday, May 13, 2014
768 Evans Hall
(map)
PhD Student, Leuphana University of Lüneburg, Germany
The demand for education and professional qualification is rising in today's knowledge-based societies. More and more students come to university via alternative entry routes, delay their enrollment by two years or more, or enter university at a later point in life to gain the skills or training they need. Higher education institutions must therefore increasingly meet the needs of these learners, e.g. students who already have some postsecondary education but not necessarily at the university level.
In her presentation, Romina Müller will compare  university continuing education in one German Bundesland—Lower Saxony—and one US state—California—and discuss the access options and educational programs available to learners seeking to keep up with the demand for a skilled workforce.  She concludes that while both systems have established offerings for these students, they may wish to consider reforms or additional offerings to maximize the potential university continuing education provides.
BIOGRAPHY
Romina Müller is currently a PhD student at Leuphana University of Lüneburg,  Germany, focusing on organizational culture in higher education institutions and the development of a measurement tool to gain a better understanding of this phenomenon.  She has also conducted research on increasing access to universities and easing the transition from working life into higher education for non-traditional students in Europe.  Her research at CSHE has centered on an analysis of this issue from the US perspective. Romina Müller is a graduate in Sociology from the University of Mannheim (B.A.) and Lund University (M.Sc.).