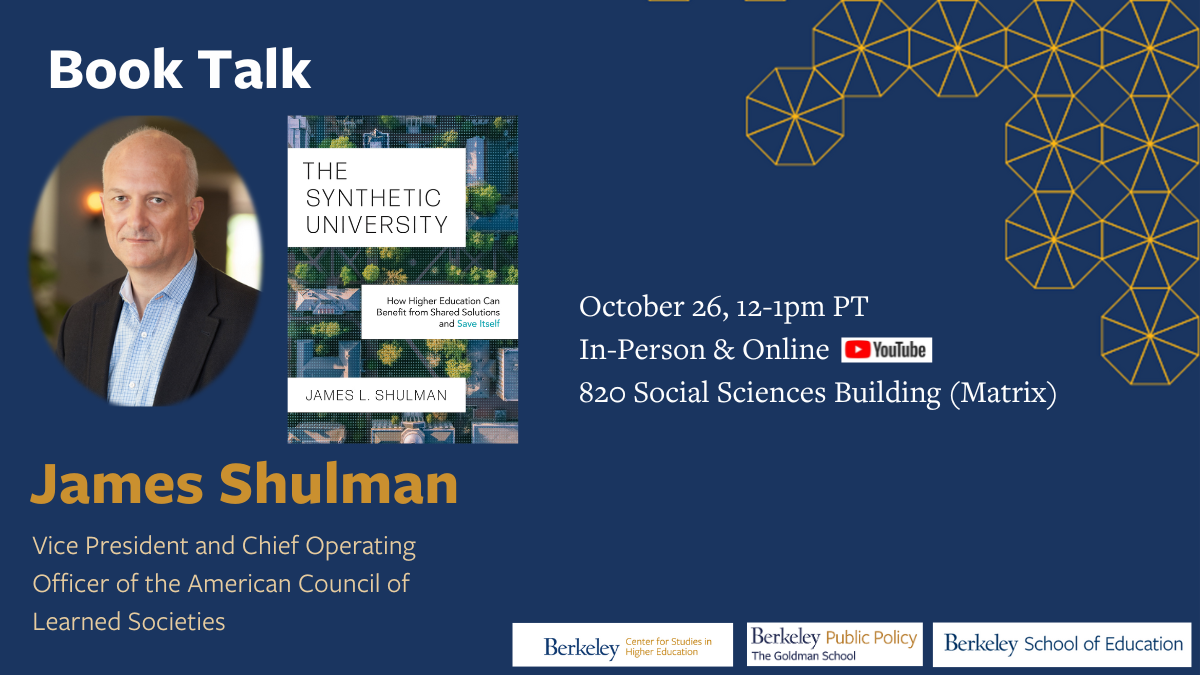 US colleges and universities have long been the envy of the world. Institutional autonomy has fostered creativity among faculty, students, and staff. But this autonomy means that colleges tend to create their own solutions for every need. As a result, higher education suffers from costly redundancies that drive tuitions ever upward, putting higher education, essential to the fabric of the country, at risk. Instead of wishful thinking about collaboration or miraculous subsidies, The Synthetic University describes intermediary organizations that can provide innovative, cost-effective solutions.

Offering answers to challenges jointly faced by thousands of institutions, James Shulman lays out a compelling new vision of how to reduce spending while enabling schools to maintain their particular contributions. He explains why colleges are so resistant to change and presents illuminating case studies of mission-driven and market-supported entrepreneurial organizations—such as the student tracking infrastructure of the National Student Clearinghouse or the ambitious effort of classics professors to create a shared transinstitutional department. Mixing theory with lessons drawn from his own experience, he demonstrates how to finance and implement the organizations that can synthesize much-needed solutions.

A road map for sustained institutional change, The Synthetic University shows how to overcome colleges' do-it-yourself impulses, avoid the threat of disruption, and preserve the institutions that we need to conduct basic research, foster innovation, and prepare diverse students to lead meaningful and productive lives.
This talk is co-sponsored by the Center for Studies in Higher Education, the Goldman School of Public Policy, and the Berkeley School of Education.