The following provides an outline of current and potential institutional and administrative uses of data collected from the UCUES and SERU Survey.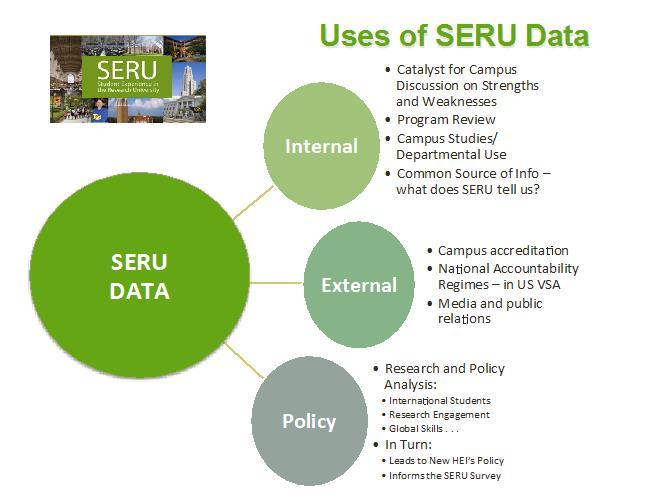 Examples of SERU Data Uses for Policy and Research:
University of California System – data used to analyze validity of admissions criteria for the nine undergraduate campuses.
Amsterdam University College – findings on students low comparative completion of assigned readings led to curricular reforms and interventions with students.
University of Texas – reform of financial aid program for low-income students.
Hunan University – review of curriculum to encourage academic engagement outside of the classroom.
University of Minnesota – data used in recent major Campus Climate Report.
Higher School of Economics – reassessing student time and curricular reform – development of Minors Program and out-of-classroom activities.
UC Berkeley – SERU data used by the School of Engineering in departmental learning outcomes assessment.